DB Kash's new single "Lost a Good Girl" is a relatable song, inspired by his failed relationships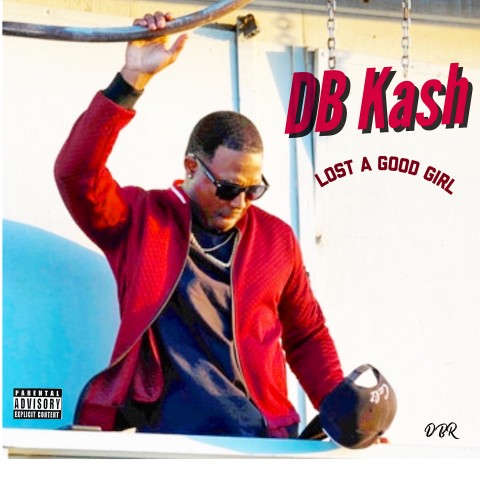 Fredrick Antoine Haywood, popularly known as DB Kash is a talented singer, songwriter, and entrepreneur. Paving his way through the Hip Hop and rap scene, DB Kash has proved his talent time and again with the release of his EPs and singles so far. Known for his entertaining and at times, emotional songs, DB Kash has announced the release of his latest single "Lost a Good Girl", a song inspired by his three failed relationships. He uses this song to describe how all three women he was in a relationship with were good girls, but somehow it didn't work out.
"All three have moved on with their lives and I'm stuck wondering if I'll ever get another good girl", says the artist.
The chorus is pretty catchy and gradually grows on you, as you find yourself listening to the song on loop…
"I know I lost a good girl and I can't get her back!
I know I lost a good one and now I have to live with that
I know I lost a good girl and I can't get her back!
I know I lost a good one and now I have to live with that yea"
As far as the music production is concerned, DB Kash has again done a remarkable job with his latest single. In addition to his smooth flowing vocals and groovy beats, the evocative lyrics of the song captivate your attention, allowing you to reminisce your long lost love and the time in your relationship when you hoped for things to work out better, but they didn't.
"I would describe my music as smooth Emotional and entertaining. When I write I'm basically exhaling and trying my best to reach a broad audience that can relate", states DB Kash.
Born and raised in Baton Rouge, Louisiana, DB Kash embarked on his musical journey at a young age of 14. Motivated by his childhood friend Taire Spears, also a musician, DB Kash got signed to an independent label Ice House Music group, and together they formed a rap group called "The Dirty Boys" which eventually inspired his stage name "DB Kash". The group created quite a buzz in and around the city and released their album 36 ounces but eventually decided to go the solo route.
DB Kash started his journey as a solo artist and released three albums back to back, namely, Wayz 2 Get Paid, Take Dat and Take Dat Vol. 2, ascertaining with a promising future.
Listen to DB Kash's latest single "Lost a Good Girl" on Spotify.com.
Media Contact
Company Name: DBR
Contact Person: Media Relations
Email: Send Email
Country: United States
Website: instagram.com/dbkash