DJ Frankie Corsano is riding high on success after his successful debut in the international music scene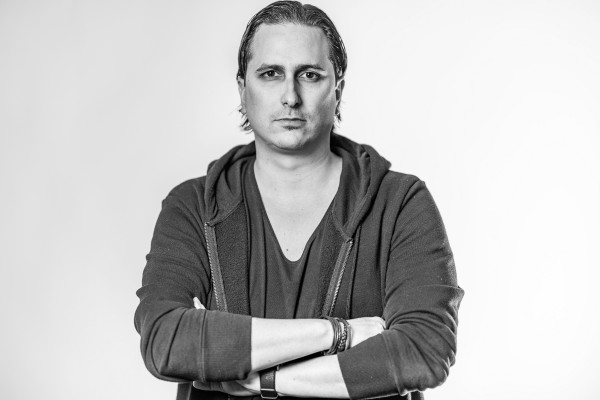 Frankie Corsano is an EDM, House and Progressive DJ and producer who entered the international music scene with a bang, by releasing his debut single "Lift Me Up" sung by US singer Jonny Rose. The track received a great response, and since then he has been constantly booked by leading clubs and festivals worldwide. He released another successful single "Stars" in 2017, a House track with multiple compilations that was played by various radio stations. Some of his other notable songs are "Jump" and "On the Dance Floor", along with the last year's hit "Feel the Drop" and the newest track "Ababua" was supported by Tiesto.
In this exclusive interview, Frankie talks about his musical journey so far.
Interviewer: Give us a brief of your background.
Frankie Corsano: I grew up in a small town in Switzerland. My father is a drummer, so when I was a kid I wanted to do the same thing. I quickly got to know the passion for music and joined a regional band at a very early age. Later, I became more and more interested in electronic music and started producing my own songs as well as being a DJ.
Interviewer: What/Who inspired you to create music?
Frankie Corsano: Many musicians in different genres inspired me during my musical career and I integrate them into my music. That is the beautiful thing about music.
Interviewer: Describe a normal day in your life as a DJ?
Frankie Corsano: As a DJ I spend most of my time listening to new music, especially for the preparation of my set. This also creates new inspiration, which I save for my music creations. A few hours before the gig I try to recover a lot so that I am well prepared for the gig. Good planning is also part of it. I also take into account the time with the guests and like to share a good time before, during and after my gig.
Interviewer: What was the most special gig in your DJ career?
Frankie Corsano: Let me think for a second. There have been so many special moments in my career. One of my highlights were the performances at Tomorrowland. So many people from all over the world meet happily and celebrate a magical weekend together. A funny experience was also playing on a party bus in Las Vegas. It wasn't easy while the bus was driving back and forth on the Strip, was a challenge, but in the end, I could play without any problems and the atmosphere was great.
Since I have been a DJ, every gig was unique and is one of my reasons why I love my job: playing and making music.
Interviewer: Tell us about your favorite work so far?
Frankie Corsano: All my creations are special to me. My first song "Lift Me Up" with singer Jonny Rose and our first video clip shooting in Los Angeles was a great experience.
Last year when I received a remix request for the song "Lick U" from RMA Feat. Fatman Scoop was a great honor for me.
My latest release "Ababua" which was played by many artists including the legendary Tiesto was one of the highlights for me.
Interviewer: What is your ultimate goal as a musician?
Frankie Corsano: My goal is to stay healthy. I enjoy every moment and I am very grateful for all the things I could experience. Without the great support of my family, friends, and fans I would not be standing here today. That's why I'm even happier when I can give the fans what they want with my music and have a good time together.
Interviewer: Tell us about your upcoming projects?
Frankie Corsano: My next projects are various collaborations with different talented artists. I am already looking forward to presenting my tracks.
Check out my social media, follow me and stay tuned.
Listen to all songs by Frankie Corsano on Spotify.com.
Media Contact
Company Name: Frankiecorsano.com
Contact Person: R. Fueglister, Frankie Corsano's Manager
Email: Send Email
Country: Switzerland
Website: www.frankiecorsano.com