Unlock the Secrets of the Online Information Industry
Free training webinar allows attendees to learn how to capitalize on the online information industry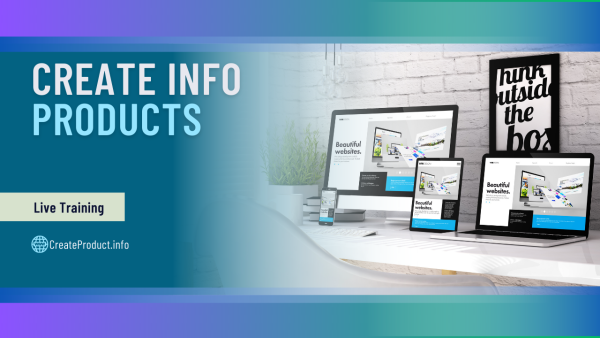 The online information industry will soon hit $645 billion, and the market for selling information products online is set to explode. With this in mind, Jason Fladlien, a highly respected figure in the digital industry, is hosting a free training webinar on April 27th, 2023, to reveal the secrets of giving gold to people and capitalize on this opportunity. The training webinar will also be available for free replay for those who have missed it or want to rewatch some of the strategies show in the training.
This is an excellent opportunity for anyone wanting to learn how to capitalize on the biggest growing market, information products. The webinar is free, and Jason will give $100 each to five participants who'll attend the complete webinar live.
"I understand that people have busy schedules and may be unable to attend the webinar at the scheduled time. That's why I made sure to keep it available for the replay so that everyone interested can access it at their convenience." said Anish Chatterjea, founder of SaazLife who has worked behind the scenes to make the replay available for free.
The free training webinar reveals the secrets of creating low-ticket, entry-level information products with instant gratification, narrowing the focus of products to a very specific market, and targeting neglected audiences who buy mediocre products but would appreciate a better solutions. The webinar will also cover creating a "one sitting" product, which offers a solution that customers can apply and see benefits from the first, second, or third attempt.
The online information industry is about to become a $2 billion dollar+ per day industry, and this presents a significant opportunity for anyone willing to position themselves in the right place at the right time. With the huge crowd of millennials entering their peak purchasing years and doing practically everything online, the market for selling information products is set to explode.
Jason Fladlien's free training webinar offers an unparalleled opportunity for individuals to position themselves in the right place at the right time in the online information industry. Get insider secrets on creating profitable low-ticket products with instant gratification, targeting neglected audiences, and solving customer problems in one sitting from Jason Fladlien's free webinar. The best part? The webinar will be available for replay infinite times, allowing attendees to revisit and apply the invaluable insights shared by Jason.
Watch the training live or the replay of the webinar at: createproduct.info
Take advantage of this opportunity to learn from one of the industry's brightest minds and create a profitable information business from scratch.
Media Contact
Company Name: SaazLife
Contact Person: Anish Chatterjea
Email: Send Email
City: Cheyenne
State: Wyoming
Country: United States
Website: createproduct.info