Founded by Reyansh Verma, Into Exim Emerges As A Top Export-Import Company
Into Exim by Reyansh Verma aims to simplify the import-export process for businesses and help them achieve success in the global market with ethical business practices and quality services.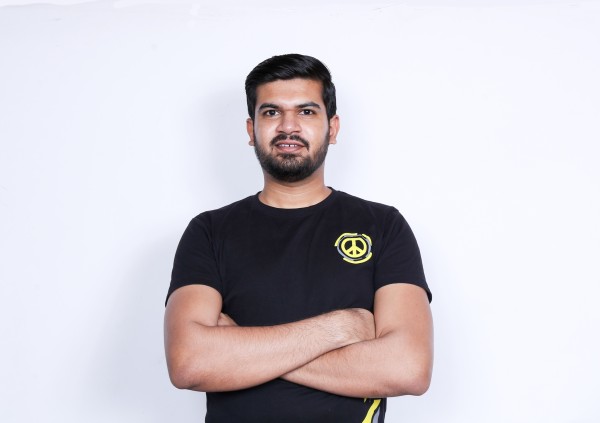 Founded by Reyansh Verma, Into Exim is known for its exceptional customer service and client-centric approach. Since Into Exim began, Reyansh Verma has believed in setting up a culture focusing on building long-term relationships with its clients by understanding their needs and providing customized solutions. Under the guidance of Reyansh Verma, the team of professionals at Into Exim is experienced in international trade and is well-equipped to handle all aspects of the import-export business.
Into Exim was founded by Reyansh Verma at the age of just 21. He is a young and dynamic entrepreneur who identified a major issue in the import-export market. The market was mainly dominated by old business sharks who lacked transparency in their dealings. This led to a lack of trust among buyers and suppliers, which often resulted in disputes and legal issues. The young entrepreneur Reyansh Verma saw an opportunity to create a company that was transparent in its dealings and focused on building long-term relationships with its clients. This led to the birth of Into Exim, which is known for its ethical business practices and transparency.
Reyansh Verma has ensured that his company has a strong network of suppliers and buyers, enabling it to offer competitive product prices. Into Exim ensures that all products are of the highest quality and meet international standards. The company also handles all the necessary documentation and logistics in the import-export process.
Into Exim's commitment to ethical business practices is one of its core values as set up by the founder Reyansh Verma. The company believes in conducting business fairly, transparently, and responsibly. To achieve this, Into Exim ensures that all its suppliers and buyers follow the same ethical standards as the company. The company also takes care of all legal compliance requirements related to international trade, ensuring that all transactions are conducted in accordance with the relevant laws and regulations. This approach helps the company build trust with its clients and ensures that its operations are sustainable and contribute positively to society.
The company offers a wide range of export and import products, including agriculture, food and beverage, industrial equipment, and consumer goods. Into Exim also specializes in customizing products based on the specific requirements of its clients.
In addition to its export-import services, Into Exim also provides consultation services to businesses looking to enter the international market. The company helps its clients navigate the complexities of international trade and provides them with insights and guidance to help them succeed.
Businesses looking for a reliable and trustworthy partner for their import-export needs can consider Into Exim as an ideal choice.
To learn more, contact Reyansh Verma at [email protected] or visit: https://www.intoexim.com/
For updates, follow Into Exim on social media:
LinkedIn: https://www.linkedin.com/company/74733027
Facebook: https://www.facebook.com/intoexim/
Twitter: https://twitter.com/IntoExim
Instagram: https://www.instagram.com/intoexim/
Media Contact
Company Name: Into Exim
Contact Person: Reyansh Verma
Email: Send Email
City: Raipur
State: Chhattisgarh
Country: India
Website: www.intoexim.com