Onyx BOOX Explains Why It Stands Out as a Powerful Note-Taker
E Ink technologies are favored by enthusiasts for their eye-friendly screens and ultra-long battery life. BOOX has always been one of the outstanding choices in the industry for its all-round functions and personalization options compared to other competitors. Here are 5 reasons why BOOX stands out as a powerful note-taker.
#1 – Versatile Note-Taking Tools
In the built-in Notes app, users can customize up to 5 brushes including pen, brush pen, ballpoint pen, pencil, and marker, with the selection of 16 colors and up to 25 degrees of line width. With 4,096 levels of pressure sensitivity, the line width of the stroke will be obviously reflected by pressing lightly or hard with the stylus.
What's more, users can also choose the stroke eraser to erase the whole stroke to make their editing effortless. Up to 5 layers can also be customized so that they can edit their notes without interfering with contents on other layers.
With constant firmware updates, the Notes app provides more powerful tools than before. Users can use handwriting recognition (AI tool) to easily transform their handwritten notes into text. They can also insert recordings, pictures, attachments, and links to an internal page or an external website to make their notes look vivid.
In addition to independent notepads, the NeoReader has full in-book note-taking compatibilities with nearly all popular ebook formats including reflowable documents (EPUB, MOBI, TXT…) fixed-layout documents (PDF, DJVU, PPT…) and comic files (CBR, CBZ…) without any conversion or inserting sticky notes to enable easy scribble in the margin.
#2 – Multiple Input Methods
Besides the most common way of the on-screen keyboard, the built-in Onyx keyboard also offers handwriting recognition and speech recognition as alternative input methods by using a stylus or a microphone. Users can also achieve a faster typing speed by connecting an external Bluetooth keyboard.
#3 – Free Cloud Storage
BOOX is committed to providing 5GB of cloud storage for every registered user to sync all reading data and notes to the cloud across their devices. One can also check their reading data and notes which are synced to the cloud on the computer or smartphone on the go.
#4 – Open Android System
Thanks to the open Android-based OS, BOOX devices allow installing any third-party app that makes one's workflow extra efficient, including note-taking platforms, productivity tools, and input apps specifically designed for their native language.
#5 – Comprehensive Full-Size Lineup
BOOX is a proud manufacturer in the global market that supplies a full range of E Ink tablets from 6″ to 13.3″, with note-taking capabilities for models from entry-level 7.8″ Nova Series to advanced 10.3″ Note Series, A4-sized 13.3″ Max Lumi Series and, needless to say, the color E Ink models such as Nova Air C to provide a colorful note-taking and illustrating experience. Every customer can easily find the most suitable eNote devices for themselves.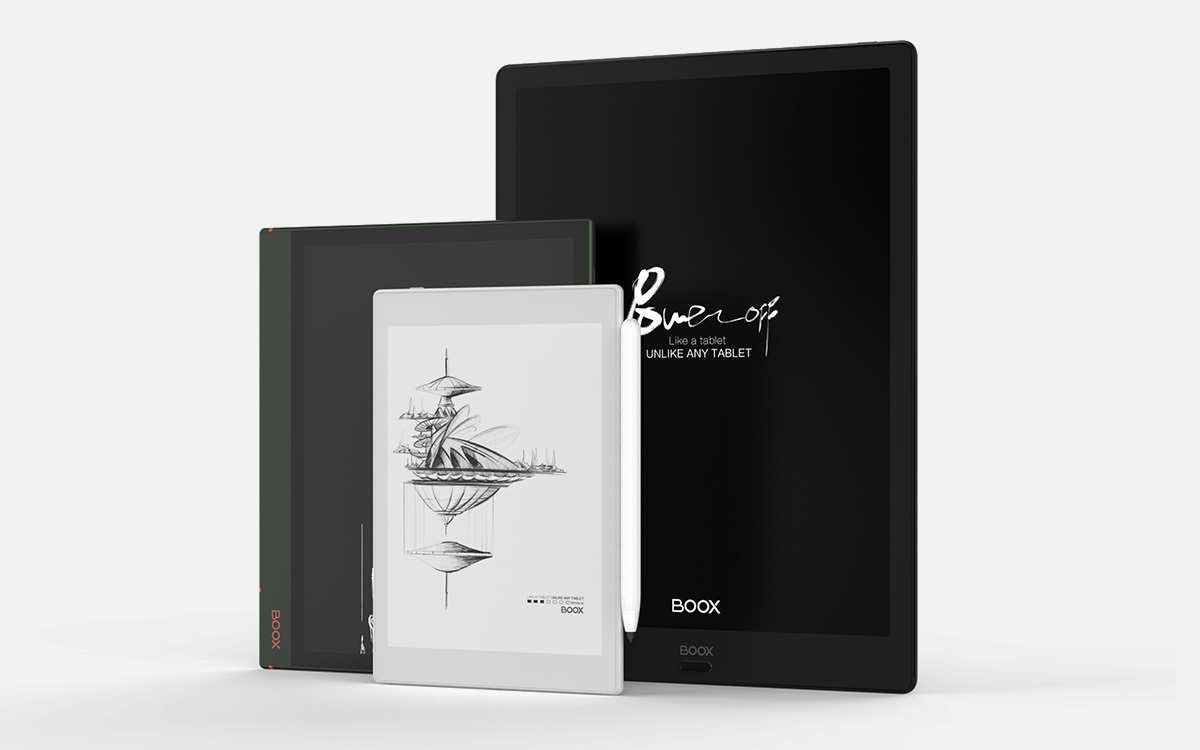 BOOX's End Of The Year Promo is estimated to last until the end of 2022 with up to 10% (or $50) off. It can be the best deal of an E Ink tablet for the Holiday Season.
About Onyx BOOX
BOOX is a global leading E Ink electronic brand of Onyx that specializes in E Ink tablets and monitors. It offers 6inch to 13.3inch E Ink products to assist aspiring, persistent, and innovative users in becoming more productive in work and study without straining their eyes. With cutting-edge hardware and advanced software, BOOX is the world's only E Ink electronic brand that combines E Ink with Android and provides maximum flexibility. More product information can be found at shop.boox.com.
Media Contact
Company Name: Senmer News Wire
Contact Person: Arthur
Email: Send Email
Country: United States
Website: https://www.senmer.com/news